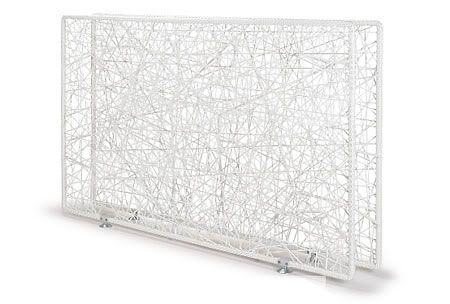 This spectacular Green Wall is a space divider that can be used both indoors and outdoors, it can support climbing plants or can be used as an informal architectural divider of space.
An organic structure, Green Wall looks good when enhance with climbing plants such as ivy, which instantly make this harmonious design their own, the woven dividers nurture them along to grow and climb, once again bringing you closer to nature again whether indoors, outdoors, horizontally or vertically.
Green Wall divider is designed by Jean-Marie Massaud.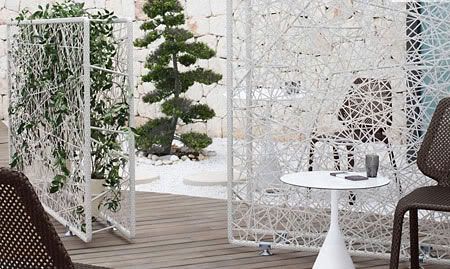 For more information contact anewgarden